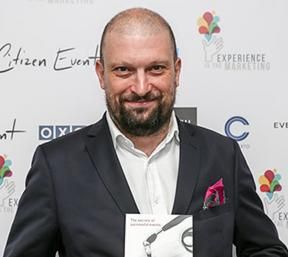 Simon Burton
Event Industry Entrepreneur
Simon is a serial entrepreneur in the event industry, having successful launched and sold events in the worlds of media, events, green energy and charity, He is a widely recognised as a champion for the power of face-to-face marketing, social media and story-telling through events.
His work in the event industry includes trade shows, awards, conferences and networking events as well as a best-selling book – The Event Professionals Handbook.
Simon has championed the use of awards as story-telling campaigns. He is a founder of the Great British Entrepreneur Awards, Charity Film Awards, Football Business Awards, Sports Business Awards Virtual & Hybrid Event Awards and World Sports Photography Awards.
He has written and presented on hundreds of occasions about "unlocking the event horizon". Using the power of awards to tell stories that connect, build and inspire communities in virtual, hybrid and physical spaces.