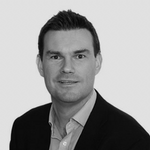 Phil Redwood
Managing Director
,
Fusion Insight and Strategy
Phil is currently Managing Director of Fusion Insight, a specialist research firm that helps events companies acquire, launch and develop their shows – In 2015, Fusion worked on a range of largely business to business events in 32 countries across EMEA, The Americas and Asia.
Phil started working in the events industry in the 1990s as a Research Manager at Emap, where he worked on shows such as BETT, The Education Show, ICAT and Apple Expo. He then joined CMP Media before going on to an international media agency and a technology company. He returned to the events industry in 2003 when he set up Fusion.