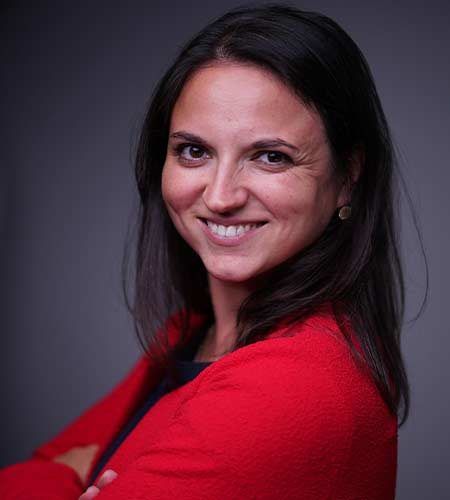 Oana Cipca
Business Devlopment Manager
,
MECC Maastricht
Oana is currently Business Development Manager of MECC Maastricht, third largest venue in the Netherlands. Following her graduation from the University of Applied Sciences in Maastricht where she studied International Business and Languages, she started her career in the educational sector at Maastricht School of Management.
Following on that she pursued her career in the maritime sector as a business development manager, returned to the educational sector to realise that she became too commercially oriented for this sector and accepted not so long after that the position of Business Development Manager in the exhibition industry at MECC Maastricht.
The different backgrounds gave her the best basics for understanding different sectors and with that her customers at MECC Maastricht. At MECC Maastricht Oana is the key contact for international trade shows and manages several large accounts together with her team.
In addition to her role within MECC Maastricht, Oana is also heavily involved in the Women in Exhibitions Network (WIE) as the initiator and founder of this network that is now present in several countries among which: Germany, UK, Middle East, North America and soon in the Netherlands. Together with a board formed by prominent women from our industry, Oana brings together women and men in the industry and works with them on important and relevant topics. The network aims to give a voice to women and draw attention to their impact in all levels of this industry. With this network she generates a voice for exhibitions directors, operation managers, business development and marketing professionals working either in a venue or for an exhibition's organiser.
Oana is also the founder of the Wanna'Help Foundation, a charity foundation that raises funds to invest in the talent development of orphans in Romania and reaching now 100 kids between the ages 5 and 18 years old with her programs.