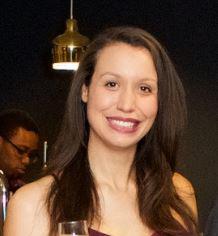 Chloe Retter
Chloe joined Aztec in February 2011 as a member of our exhibition sales team, by mid-2012 Chloe was promoted to manager of the exhibition team where she successfully led a team of people.
In January 2015 Chloe moved departments to join the organiser team which has seen her faultless delivery of events, as expected for Aztec.
As Account Manager, Chloe is responsible for over 20 organiser accounts, totalling 60+ shows a year working with Organisers, Freelancer Operation Teams and Stand Builders.
Chloe is always on top of all the requirements thrown by clients and the anticipation and forward thinking she has makes the difference between high-profile events being a success or a failure.
Chloe is part of the 2017 EN 30 under Thirty, has written has an article published in EN magazine in December 2017 and continues to progress within Aztec.