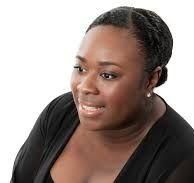 Ashanti Bentil Dhue
Co-Founder
,
Diversity Ally
Ashanti Bentil Dhue is a leading diversity and inclusion practitioner, speaker, event host, writer and guest lecturer based in the UK. Ashanti believes that systemic change comes from taking a considered, blended approach which brings accountability to the change process, the inclusion of appropriate lived experience, and dynamic and innovative approaches to facilitated thinking.
More importantly, Ashanti focuses on working with organisations on how they prepare employees and leadership for uncomfortable conversations, before they receive any training and education. Ashanti is able to bring the experience she gained from five years spent as a Regulatory Compliance AVP for the likes of Santander Bank, Barclaycard and the Financial Ombudsman Service. This experience has given Ashanti an understanding of corporate governance and challenges associated with change management and workplace culture shifts.
Ashanti has been a judge on a number of awards panels, including the Eventex Awards, Independent Publisher Awards and the Virtual Event Institute Awards. Ashanti is also Founder and Event Director at EventMind, a diverse digital event delivery partner that helps organisations to diversify their supply chains and plan events which have D&I at the heart of their strategy.